As an example of our workshop capabilities, here are some pictures of the refurbishment of our Nooteboom 3+5 beam deck trailer.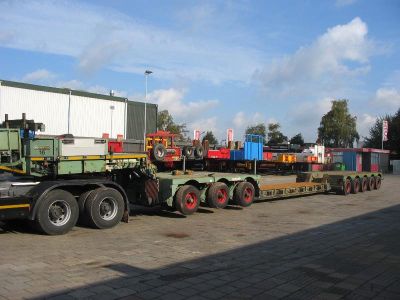 Trailer as purchased in very poor condition and requiring major attention.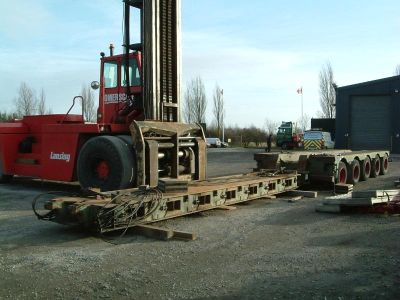 Trailer stripped to allow each section to be worked on individually.

Plenty of use of sledge hammer required to remove compression joint pins.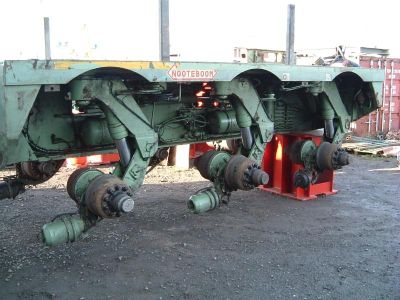 3 axle interdolly stripped and ready for blasting and painting.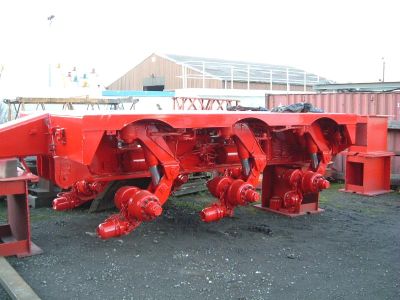 3 axle interdolly after painting.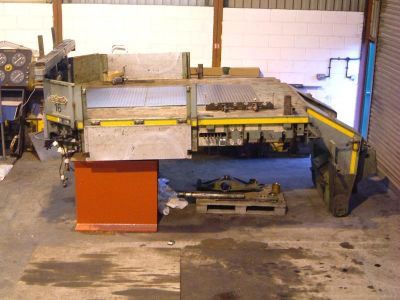 Gooseneck refurbished as necessary. Damaged steering head replaced.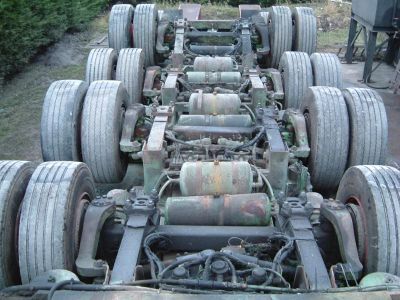 After turning upside down, to give better access, rear axle set cleaned and refurbished, including new steering gear and brakes.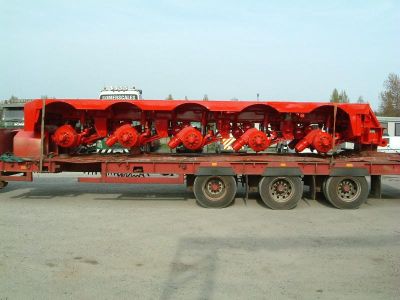 Rear axle set returned to upright position then blasted and painted.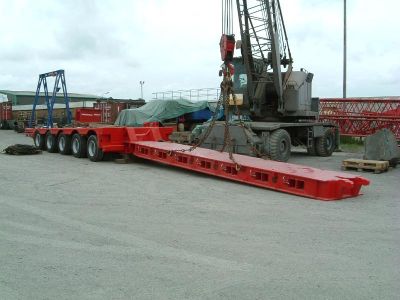 Trailer rebuilt with refurbished wheels and new tyres where necessary. Then new hydraulic lines fitted before all lighting equipment etc is refurbished.


The finished trailer with 80t first load.