PLEASE CONTACT US FOR CURRENT WORKSHOP RATES

All maintenance of our fleet is carried out in-house to a VOSA agreed and approved service schedule.

Our workshop staff are fully trained with many years experience on both tractor units and trailers and, backed by the latest maintenance equipment, can achieve quick turnaround times.

We are also pleased to carry out contract maintenance work as well as outside repairs for customers and other hauliers.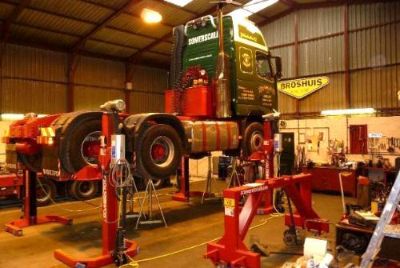 Servicing - Volvo 6x4 undergoing routine service.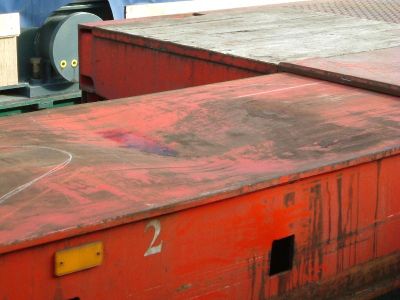 Repair - The problem. Kinked trailer centre spine.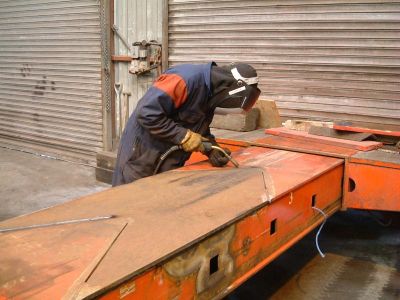 Repair - The solution. Damaged section removed, centre spine straightened and reinforced and new top section of original specification steel fitted.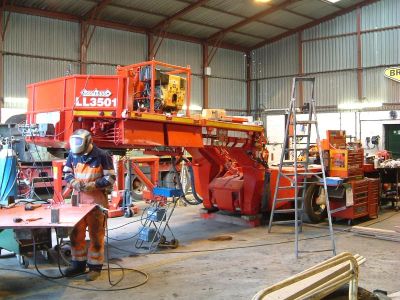 Refurbishment - Neck and Interdolly from Nooteboom 3+5 beam deck undergoing full refurbishment. (Please see separate page).