PLEASE CONTACT US FOR CURRENT STORAGE RATES

To complement our transport services we are also able to offer long and short term outside storage at our Immingham depot. This service is of particular interest to customers who import/export their goods through Immingham and then via Rotterdam/Antwerp to the rest of the world.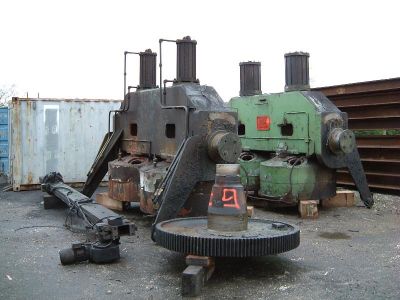 Tyre presses awaiting shipment to Eastern Europe.

For added peace of mind our depot has an overnight/weekend security and CCTV.

Our yard crane has a capacity of 25tons and our largest forktruck has a capacity of 40t which, along with the ability of our trailers to self load/offload to load stools, allows for the majority of loads to be catered for in house. If, however, heavier craneage is required we can arrange this with local heavy crane companies.

ALL GOOD STORED UNDER RHA CONDITIONS (COPIES AVAILABLE ON REQUEST).